Interview
FX: How did you first get involved in the music industry as a drummer and a percussionist?
TH: I have been a percussionist most of my life. I started at the age of 9 on Classical percussion, studying everything from timpani to marimba to concert snare drum.
Shortly after college, upon arriving in Los Angeles, I booked my first tour. It was with R&B singer/Quincy Jones protege Tevin Campbell. This was through a recommendation of a friend. After that, it was basically word of mouth on the L.A. session and touring scene. Over the last 15 years, I have continued to network, make connections, and build my CV.
FX - What have been the main turning points in your career so far?
TH - The first major tour that I booked was Whitney Houston, on her 1999 "My Love Is Your Love" world tour. From that gig, I made the leap from the myriad of R&B artists I had been working with into the pop arena. Another turning point was touring with Lionel Richie, which helped take my gigs from pop into the rock realm. It was from that gig that I met various people in the management/tour management/production management circles that led me to calls such as Stevie Nicks and Fleetwood Mac.
On the artistic side, I would have to say that my recent tour with film composer A.R. Rahman (Academy Award-winner for his score and soundtrack for Slumdog Millionaire) was a major turning point. For the first time in my touring career, I was called to use all of the styles of drumming that I had studied. In addition to my usual live percussion rig (consisting of congas, timbales, bongos, handheld small percussion, cymbals, electronic pads, sampler units), I also played Japanese taiko, Middle Eastern instruments such as tar, doumbek, and riq, Brazilian instruments such as surdos and berimbau, and Indian instruments such as the dhol. It truly felt like I had come full circle and my training finally met up with my vocation.
FX - Where do you find inspiration, what drives you?
TH - I find inspiration from various sources. Seeing excellence in performance always fuels my drive to create. It may be a stellar performance by a favorite musician or one I have never heard of, or it could be another style of artistic expression. I love and appreciate dance, whether a traditional world style, Hip-Hop, classical, or contemporary. Visual arts also can be a source of inspiration. It truly runs the gamut.
FX - You've toured all over the world collaborating and sharing the stage with such great musicians like Utada Hikaru, Lionel Richie, Fleetwood Mac, Dr. Dre, and A.R. Rahman, just to name a few! Could you name one artist who's been the most influential on you and in what way?
TH - I would say that one of the most influential artists that I have spent time with is Lionel Richie. He was the first artist that really showed me how to perform onstage and connect with the crowd. I have come to realize that this has translated to not only my live playing, but also my approach in the studio as both a percussionist and as a producer.
The bottom line is that everything you learn from schooling, textbooks, articles, manuals, teachers, workshops, etc. goes out the window when it comes to reaching an audience. There are no steadfast rules, and you really have to hone and then trust your instincts. The only way to gain this wisdom is to put in your time.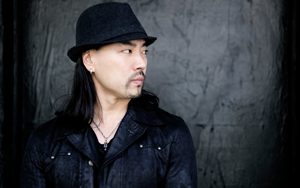 FX - Who would you love to work with? (that you haven't already)
TH - I would love to work with Herbie Hancock and Sting.
FX - What project are you working on at the moment and what is your role?
TH - At this moment, I am working on several projects on the production end with my production entity, Tao of Sound. Tao of Sound is my production team with bassist Daniel Pearson. We are signed to DOMO Records and recently released "METRO," an album of East Asian-influenced downtempo/chillout. At this very moment, I am working on a track through our parent label, DOMO, to benefit earthquake/tsunami relief efforts in Japan.
FX - What FXpansion products do you own and how do you use them?
TH - I currently own and use BFD2 as well as the Taiko Expansion Pack. I have used the FXpansion sounds for various remixes and projects for Tao of Sound, including remixes for Kanye West.
FX - As an experienced taiko percussion player, how does the sound of japanese taiko percussion (for BFD2), compare to the real thing for you?
TH - The BFD2 Taiko Expansion Pack taiko sounds ARE, sonically, the real thing. Being a percussionist who has had the opportunity to study and experience true taiko drumming from the best-seat in the house (completely surrounded by true taiko drummers while they train, and I try to keep up with them!), I consider myself truly lucky. Percussionists in my field of playing pop, rock, contemporary, and/or non-traditional music all have access via the internet in seeing the beautiful theatrics and physically stunning choreography of this drumming style, but it is truly breathtaking to actually hear these drums.
With the Taiko Expansion Pack, programmers and percussionists alike now have access to the real sounds not only of the Nagado Daiko (the larger drum that most people immediately picture when they think of taiko drums), but also the various other drums and percussion instruments in the taiko ensemble. It is the most complete and authentic library out there... Even though I own taiko drums, I tend to go to the Expansion Pack for projects just because the quality is SO good. The mic'ing is optimal, so even if you have access to a drum, you just can't beat having a true master, Ikki Hinno, playing with his touch.
FX - What do you use to record midi and how do you edit your drums together?
TH - I use various platforms, depending on the project. If I am strictly drum-programming, (in which I may fuse loops with live MIDI performances using BFD2) I may use either Reason 5.0 or Ableton Live. Most of my production work, though, is generally done through Pro-Tools.
FX - Do you have any engineering tricks that you use over and over?
TH - I can't really say that I do one thing over and over. I am constantly trying to change things up and look for new sounds and new ways to layer sounds. From an approach standpoint, I do like to create fullness in sound and texture by mixing up and fusing together performances via programming, live MIDI performances, and live audio. In that way, I am able to create grooves that sound not only different, but are thicker and texturally/sonically interesting than most of the two-dimensional stuff out there.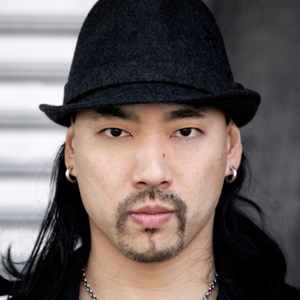 FX - What do you have planned for you future?
TH - On the production end, I will continue on a few different projects through Tao of Sound. On the performance end, I will be joining Cirque du Soleil in the late summer as a percussionist for their upcoming tour "Michael Jackson: THE IMMORTAL" World Tour. On that tour, I will be the only rhythm section member that is not an alumnus of Michael Jackson's band. It will feature longtime musical director Greg Phillinganes, and various musicians from the Bad, Dangerous, HIStory, and This Is It shows.
Interview: March 2011