Interview
FX: What was the first musical instrument you learned and how did that influence the way you make music today?
WG: The Piano. It's the only musical instrument I ever learned to use at all. I took classical and jazz piano lessons for about 8 years which built a really strong foundation and helps a ton with writing music. But it also means that I rely on a keyboard to play everything in. Including drums, I just need a controller keyboard and I can't work in step mode, it's extremely frustrating, so I basically can't do music on airplanes like a lot of my contemporaries. But if that's the only downside I think it's a win overall.
FX: How did you first get interested in making music and, more specifically, electronic dance music?
WG: My uncle had a recording studio in a detached room of the house and he was playing around with film music and other genres, and he had a lot of electronic gear. I remember the Juno, 808 and compressors lying around, and that was my first introduction to that stuff, when I was probably like 8 or something. Then when I was 10 I decided I wanted to try making music that way instead of just writing songs on the piano. And at 11 I discovered house music, which was game over from that point on. So I was playing around with a keyboard and a drum machine, synced with midi, and recording onto a 4-track tape recorder, making all types of dance music but mostly house. That was my first setup, and it just built from there. This was 1993.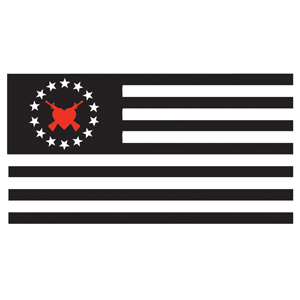 FX: What artists were you listening to back then? What were the tracks/albums that really inspired you?
WG: From the time I got into it in '93 and through my formative years learning to produce music, the list would be something like, Fatboy Slim and his many aliases, Derrick Carter, Terry Lee Brown Jr, everything on the Strictly Rhythm label, Armand Van Helden, Heller & Farley, Olav Basoski, DJ Sneak, and getting more towards the Chicago house and disco house vein later in the 90's.
FX: What have been the main turning points in your career so far?
WG: The first one was just when it became a career, in 2003, when I started making a living from putting out records. I wasn't even playing shows at the time, but that's when I dropped out of school and quit work and was making enough money putting out records to comfortably support myself. I guess the next one would be when I created the Wolfgang Gartner name in 2007 or 2008, I changed a lot of things all at the same time, including going strictly digital from selling a lot of vinyl, flipping my style quite a bit, and basically re-inventing myself musically. And I feel like the entire last 2 years has just been one giant turning point that I can't even pinpoint to one or a few things, so much has happened, so much has changed in my career that it feels like the last 2 years are a giant blur of craziness, but in a really good way. It goes along with the global rise of dance music and especially here in the states, and my own career has just taken the ride along with that, and it's been quite a ride.
'To be honest when I discovered DCAM it was a major turning point, because I took about half of my hardware synths and boxed them up in the garage.'
FX: You're known to spend most of your time in the studio if not playing shows. How do you know when to stop? Do you ever tweak too far?
WG: It usually doesn't end well. I don't stop until I reach a point where, for whatever reason, I am not capable of continuing, physically, mentally or emotionally. So if I'm working on a song that I'm going to finish, it's all good vibes and I just keep going until I can't keep my eyes open anymore, or I step back and realize that I've been working on this whoosh sound for the past half hour and when I get into tweak mode like that I know it's time to call it a night. If I'm trying to write music but haven't come up with anything yet, I keep going until I've been trying so long or so hard that emotionally and mentally I know that continuing would mess me up, and it's better for my long term sanity if I quit and just accept the fact that I'm not going to be able to write anything that day. Those are the worst points. And they happen a lot. They're just a part of the process, I think for most people. But then when you do write that thing that you realize is the foundation of your next song, that's what makes those really shitty moments worth it.
FX: How do you typically approach a remix?
WG: I haven't been doing a lot of remixes lately. But I'm sure I will pick them up again. Usually it's all about track selection now. I only pick stuff where I hear something that triggers an idea in my head, and I know I'll be able to work on it and come up with a good interpretation. I basically just take the parts of the song that trigger my inspiration, throw them in Ableton, and start cutting and chopping and tweaking and adding and morphing until I've got something new out of them, then start adding my own original parts to make it a new composition that just embodies some recognizable part of the original, whether that be the vocal or a piano part or whatever.
FX: What are your favourite bits of kit in your studio and why?
WG: The Dave Smith Poly Evolver and the Moog Voyager are my favorite bits of analog for sure. And I have a lot of other analog gear. The Voyager is not incredibly versatile in signal flow or modulation but the sound is fatter than any other synthesizer ever made, and I don't think that point is debated much. The Poly Evolver is an analog and digital hybrid synth, and the way it's laid out is almost modular in nature, you can route just about anything to anything else and do things that no other hardware synthesizer allows. This makes the potential for creating really crazy sounds and one-of-a-kind textures really incredible. That is the analog synth I've used the most in my productions the past couple years.
For plugins it's definitely Cypher and Strobe that I pull up first for just about anything. I feel like they've been a sort of secret weapon for me, and even when I turn other people onto them, they can't seem to get the same sounds out of them that I'm getting, which is the beautiful thing. To this day nothing has come out that even comes close to rivaling the quality of these synths, aside from sample-based plugins, which obviously lack the modulation and flexibility of traditional virtual synths. Aside from DCAM my other go-to's are the entire Waves bundle, I guess 9.0 is the newest one, which I use on pretty much everything and for most of my mastering and signal processing. That said I haven't tried the FXpansion Dynamics yet, I only installed it yesterday, so maybe that will change what I use for compression! I use Guitar Rig a lot to process a whole host of things, not just for distortion but every type of modulation really, it's actually my favorite reverb as well, one of the verb units within it, so I use that a lot.
FX: Are there any software instruments that have influenced the way you work?
WG: To be honest when I discovered DCAM it was a major turning point, because I took about half of my hardware synths and boxed them up in the garage. These were the first virtual synths that sounded as good or even better than hardware. So in essence they simplified my life by allowing me to stay more in-the-box, and saved me a lot of space in my studio.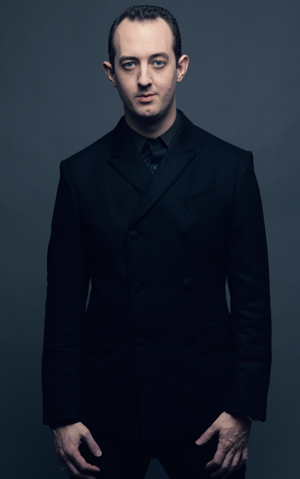 FX: What do you do when you're not producing music or DJ-ing?
WG: Go to spas in Koreatown and get massages, and sweat it out in these crazy saunas with different minerals in them. And deal with email. There's still a lot of non-music related work that I have to deal with, be it related to scheduling and routing of tours, approving shows, release plans and issues with labels and publishing, other business related issues and ventures, I spend at least 2 hours every day dealing with all this stuff usually on the phone or through email with my managers. It just comes with the territory, and it's not the type of stuff I can delegate out to an assistant unfortunately. So basically when I'm not working, I'm working. Or at the spa.
FX: What are you listening to at the moment?
WG: The new Juelz Santana mixtape, Rick Ross' Maybach Music Allstars comp, the Kendrick Lamar album, and a lot of old Notorious B.I.G.
FX: What are your plans for the rest of 2013?
WG: Tour, make music, and outdo 2012.
Interview February 2013
2nd and 3rd image courtesy of Brantley Gutierrez